Starting a business can be first step on the path to creating a more rewarding life. But while many business owners are skilled at the services thei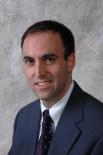 r company provides, they have little training or knowledge concerning starting and running a business. At the The Brady Law Firm, we help smooth the path for entrepreneurs to achieve and realize their dreams.
The Brady Law Firm is dedicated to providing complete legal and consulting services to business owners and their families. We work with both established, mature businesses, as well as start-up companies and aspiring entrepreneurs. Our work includes business formation, acquisitions, mergers and sales, partnership and shareholder agreements, transactional and employment contracts, real estate transactions, commercial litigation, bankruptcy, as well as business succession and estate planning.